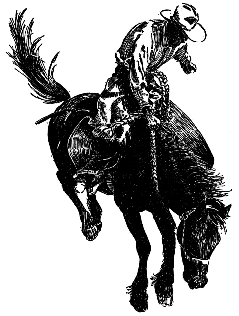 In 2011 I attended a UKC show and was introduced to a Patterdale Terrier for the first time. I instantly fell in love with the breed. A lot like JR's in temperament and yet not. I have never met a more quietly confident dog. The Patterdale that impressed me enough to want to own this breed was UFR CA UWPCH GRCG 5Star Vntg History In The Makin. I contacted her breeder who happened to have a litter of two and she graciously allowed me to purchase the little girl. She also arranged the opportunity for me to purchase an older male from a previous cross. I am now proudly owned by some very awesome Patterdales. Please take a moment and meet my amazing new dogs.

Outlaw Farm & Kennel

"to steal your heart...to steal the show"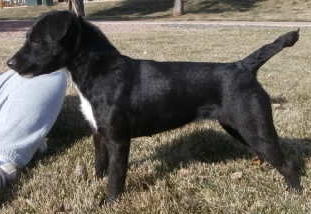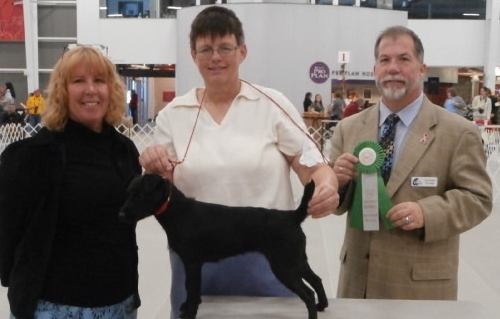 CH Outlaws Party Animal

"River"

GRCH Outlaws Vntg Here For The Party

"Kailei"

co-owned and resides with Cathy Bolsinger

Flash! Prada has her first leg towards her Open Barn Hunt title!

Flash! Lacey earned her Open title 09/28/14. On to Senior!!!