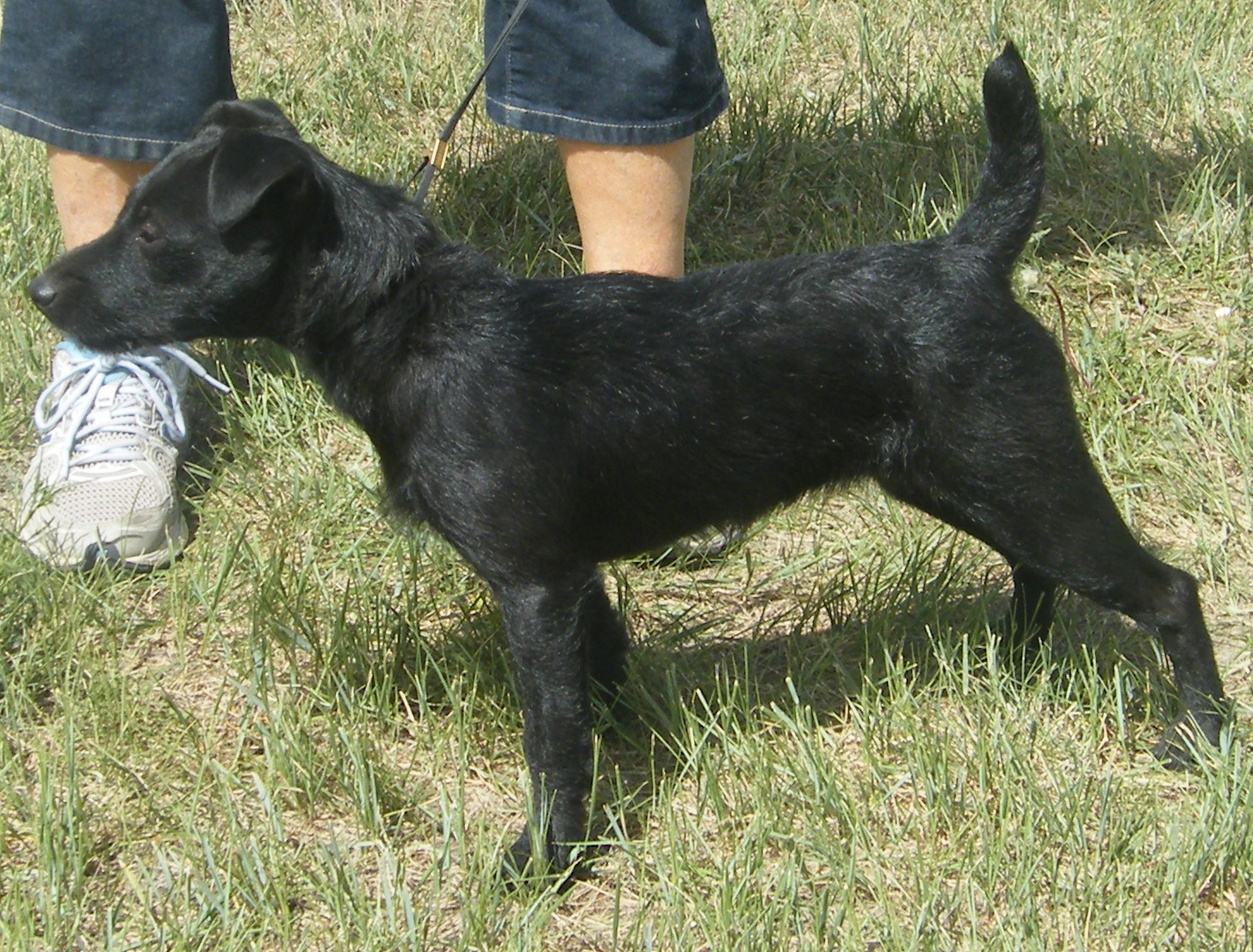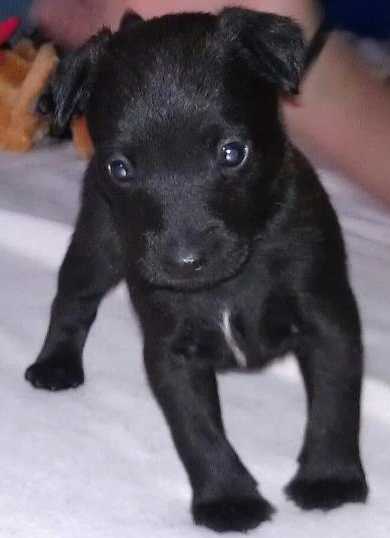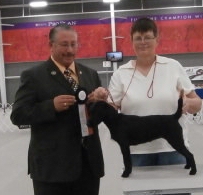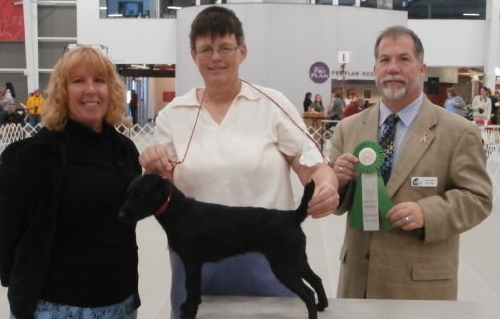 We are so much in love with this puppy. At just 11 months of age she finished her UKC CH and gotten a Group 3 in tough comptition at the Gateway Premier. She has tremendous prey drice and is showing amazing promise for lure coursing and terrier races. We will spending the next year pursuing titles in terrier racing, lure coursing, den dog, obedience and rally as well as continuing to compete in the breed ring.

Prada with her second BOB win over the Speical and a Group 3. A huge Thank You to my good friend Cathy for showing her to this exciting win.

Prada with her first BOB over the Special October 2012

Prada with her third BOB over the Special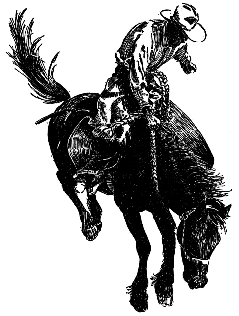 Outlaw Farm & Kennel

"to steal your heart..to steal the show"

RBIMBS GRCH 5 Stars Little Black Dress, RATI, RATN, U-CA

"Prada"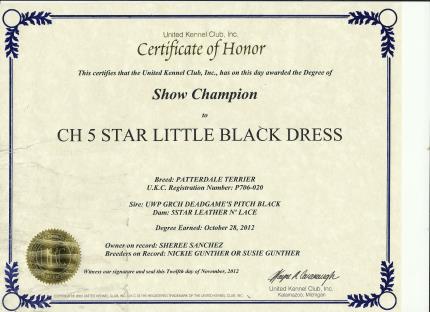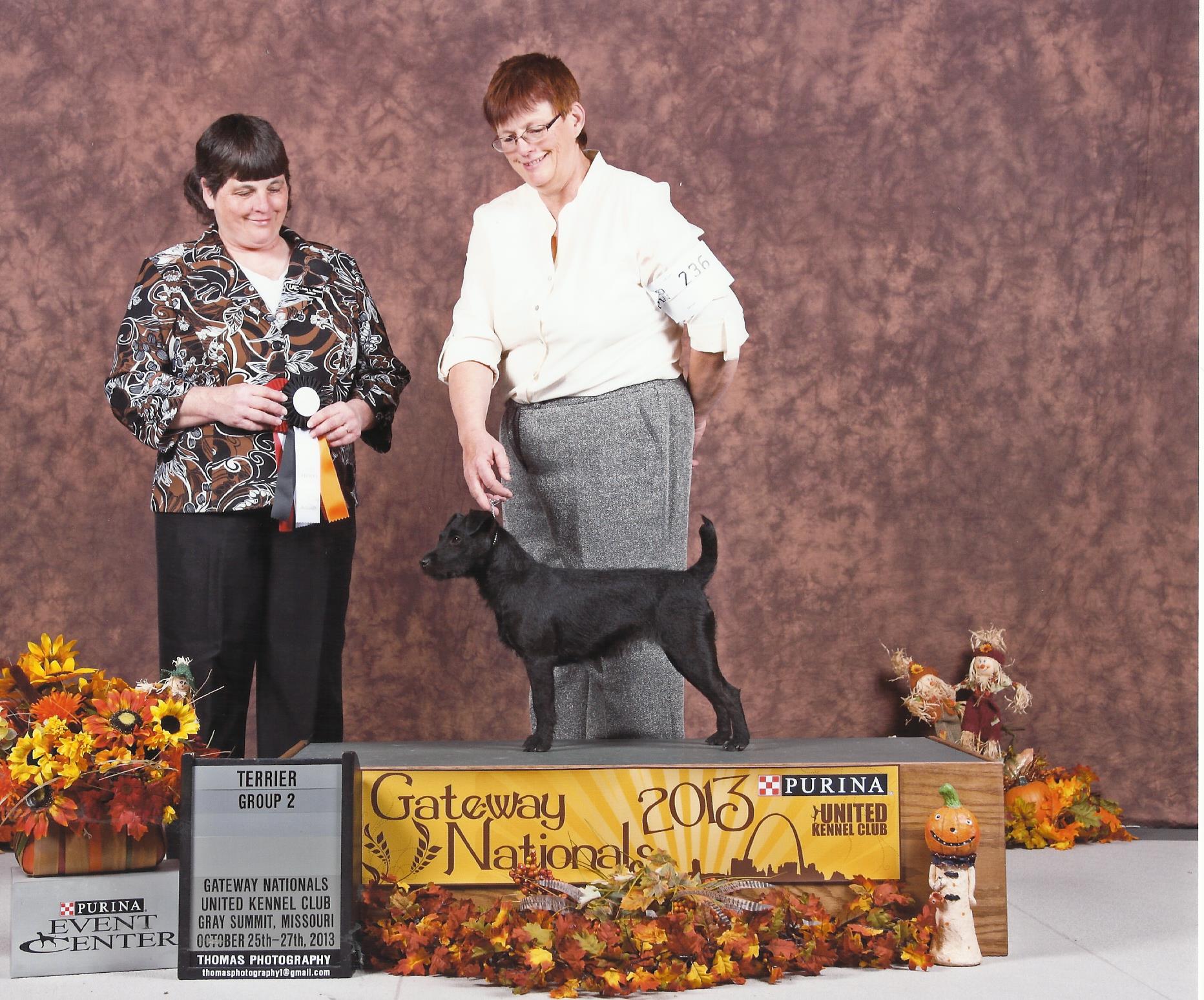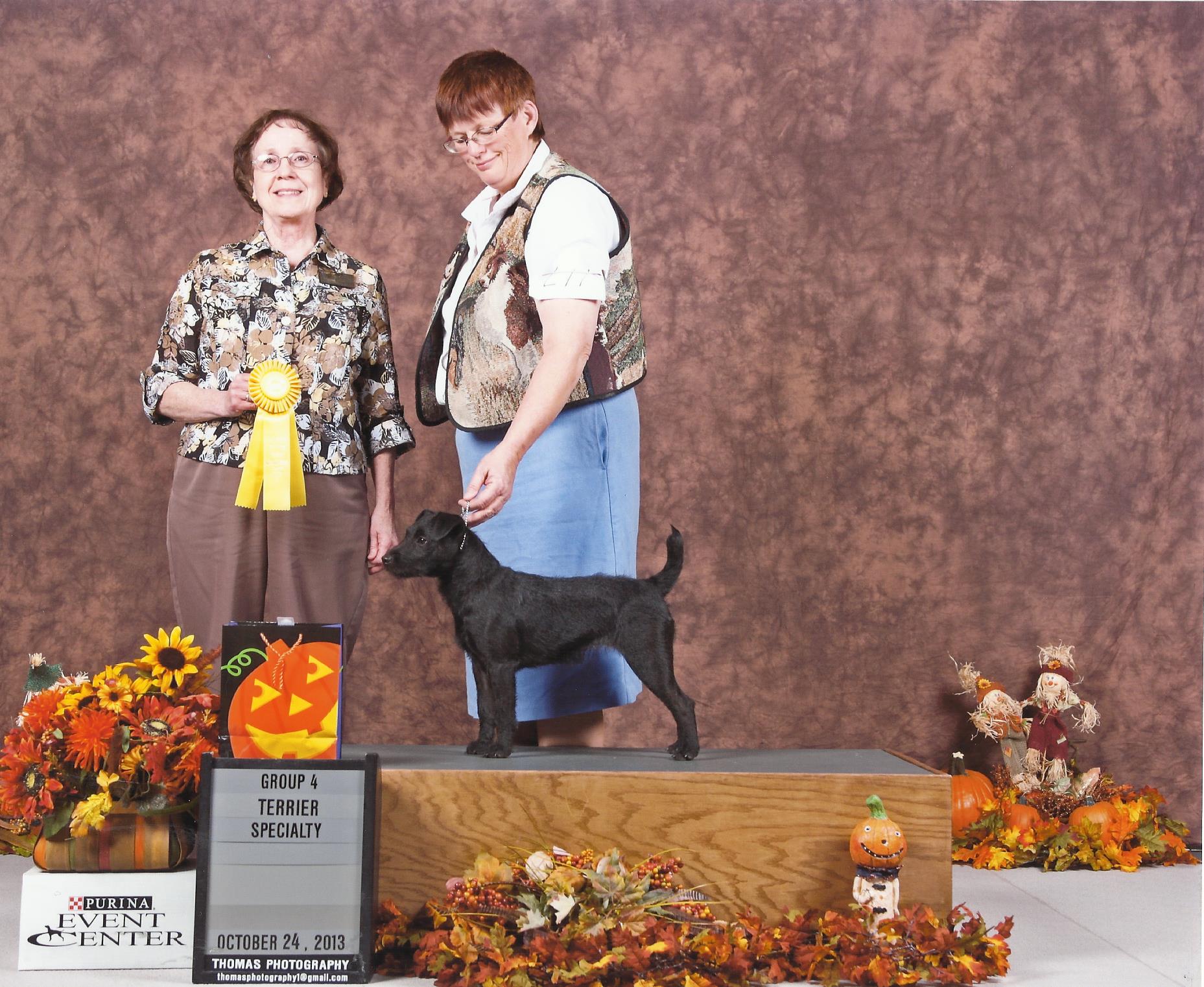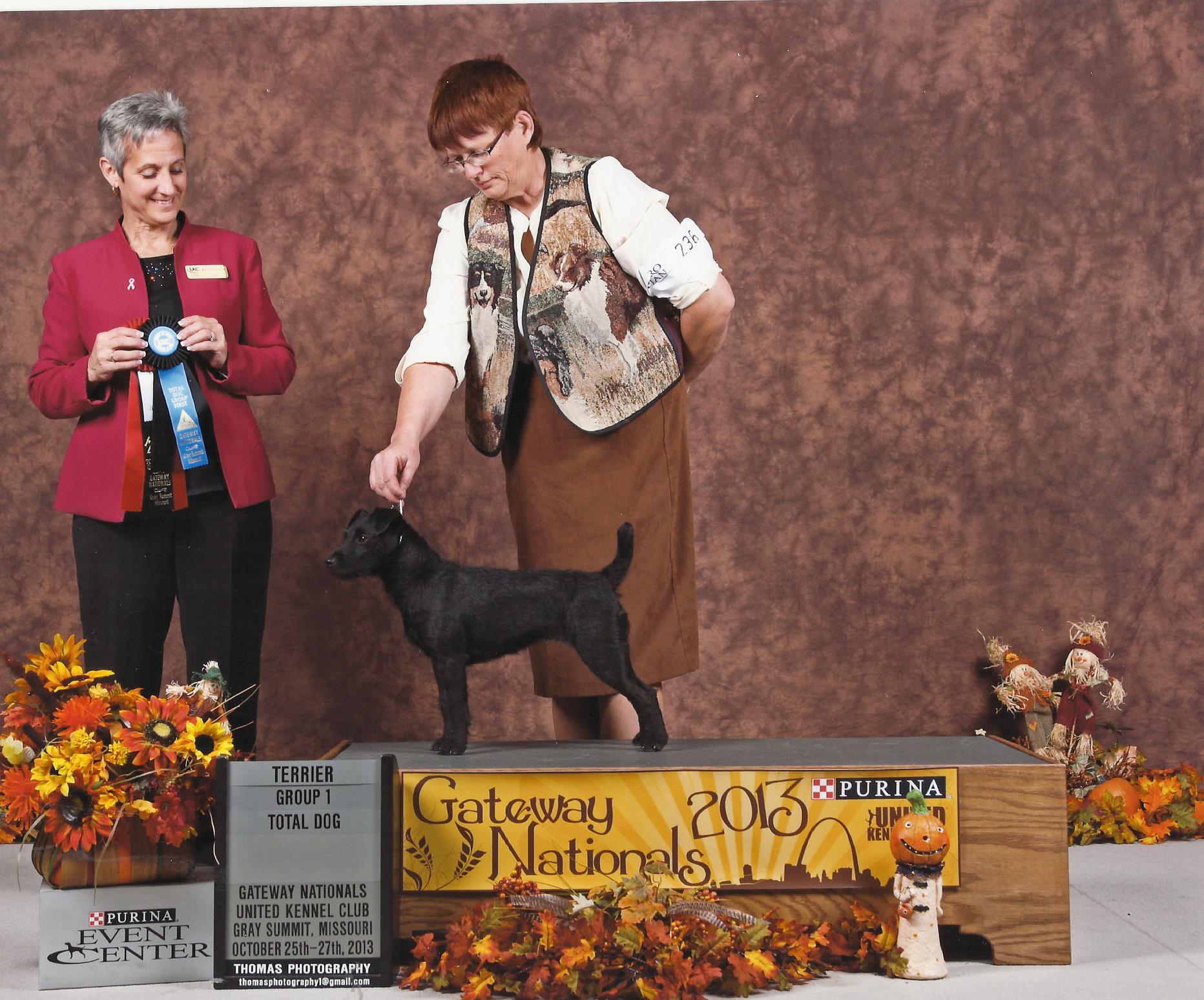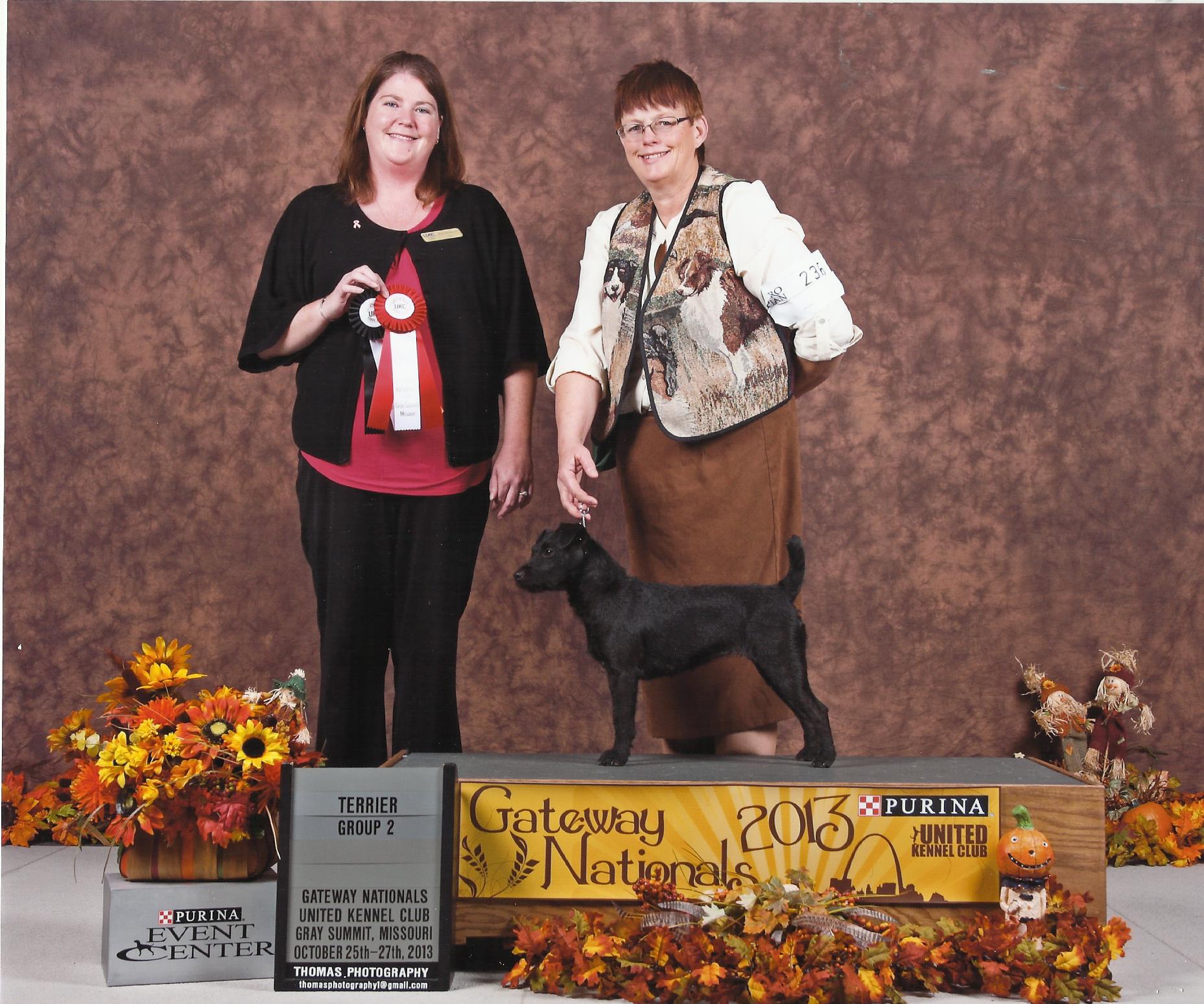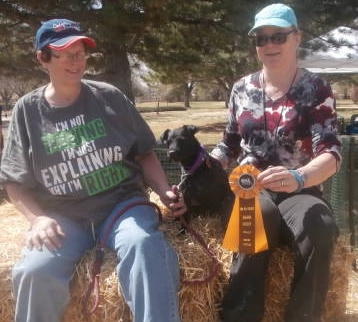 Prada earns her last leg on her Novice Barn Hunt title

Prada takes Group 1 under Judge Tracey Kallas and RBIMBS under Judge Barb Lauer. Thank you ladies!

That same weekend Prada earned a Group 1 under Judge Rebekah Anthony and RBIMBS under Judge Gary Galloway and a Group 3 under judge Dianne McConnell. A HUGE thank you to all the Judges.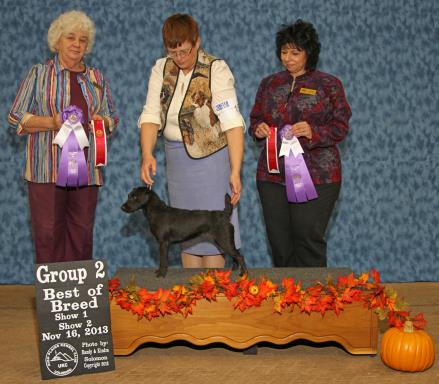 We are excited to report that Prada is currently #1 in the Top Ten Standings!