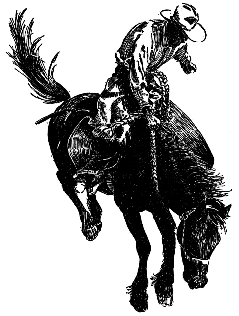 OUTLAW FARM & KENNEL

"to steal your heart...to steal the show"

K2's He's Da Man At Outlaw

"Manny"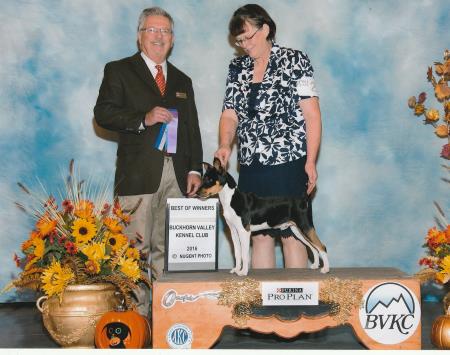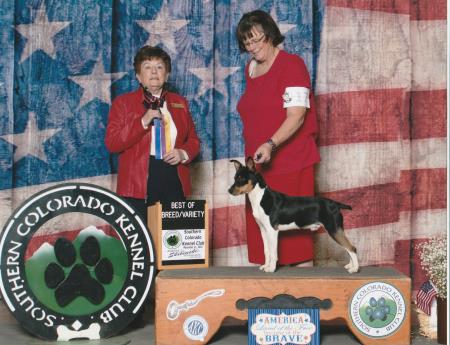 Oh my gosh, this is SUCH an amazing puppy. Only 2 days past his 6 month birthday he was RWD to a major and WD the next day for a 4 pt major. 2 weeks later another 2 RWD and 2 more 3 point majors!. And his temperament is FANTASTIC!!! Thank you SO MUCH Tracey Kallas, K2 Rat Terriers, for this amazing puppy. We will do  you proud.